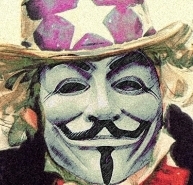 A special open thread.
From Operation LeakS' site, http://bankofamericasuck.com/, here is the initial release of what appears to be a whistleblower's (former employee) disclosure that Brian Moynihan's firm is lying to the Federal government. The punchline is that this appears to be a concerted effort from the ground up to hide foreclosure data from auditors and the Fed in order to obtain select preferential treatment in a variety of housing related axes, in many instances to accelerate foreclosures. As the whistleblower summarizes: "

Balboa Insurance/Countrywide knowingly hiding foreclosure information from federal auditors during the federal takeovers of IndyMac Federal (a subsidiary of OneWest) and Aurora Loan Services (a subsidiary of Lehman Bros Holdings), falsifying loan documentation in order to proceed with foreclosures by fixing letter cycles in the system, reporting incorrect volumes to all of their lenders and to the federal auditors to avoid fines for falling behind on Loan Modifications, purposefully and knowingly adjusting premiums for REO insurance for their corporate clients while denying forebearances for individual borrowers, etc, etc, etc.
And here it is the introduction to the whistleblower:
My name is (Anonymous). For the last 7 years, I worked in the Insurance/Mortgage industry for a company called Balboa Insurance. Many of you do not know who Balboa Insurance Group (soon to be rebranded as QBE First by Australian Reinsurance Company QBE according to internal communication sent to all Balboa associates) is, but if you've ever had a loan for an automobile, farm equipment, mobile home, or residential or commercial property, we knew you. In fact, we probably charged you money…a lot of money…for insurance you didn't even need.
Balboa Insurance Group, and it's largest competitor, the market leader Assurant, is in the business of insurance tracking and Force Placed Insurance (aka Lender Placed Insurance, FOH, LPI, etc). What this means is that when you sign your name on the dotted line for your loan, the lienholder has certain insurance requirements that must be met for the life of the lien. Your lender (including, amongst others, GMAC, Aurora Loan Services [a subsidiary of Lehman Bros Holdings], IndyMac Federal Bank [a subsidiary of OneWest Bank], Saxon, HSBC, PennyMac [a collection agency started by former Countrywide Home Loans executive Stan Kurland after CHL and Balboa were sold to BAC], Downey Savings and Loans, Financial Freedom, Select Portfolio Services, Wells Fargo/Wachovia, and the now former owners of Balboa Insurance themselves…Bank of America) then outsources the tracking of your loan with them to a company like Balboa Insurance.
Balboa makes some money by charging these companies to track your insurance (the payment of which is factored into your loan). If you do not meet the minimum insurance requirements set by your lienholder, Balboa Insurance places a force placed insurance policy on your loan. You are sent a letter telling you that you do not have insurance, and your escrow account is then adjusted for the inflated premium of a full coverage policy placed by Balboa's insurance tracking group, run by Steven Ramsthel, Sr Vice President of Loan Tracking Operations & Customer Care at Balboa Insurance Group, as seen on his LinkedIn profile below:
It's all very simple.
First, when you call in to customer service, for say, GMAC, you're not actually speaking to a GMAC employee. You're actually speaking to a Bank of America associate working for Balboa Insurance who is required by their business to business contract with GMAC to state that they are, in fact, an employee of GMAC. The reasoning is that if you do not realize you're speaking to a Bank of America/Balboa Insurance employee, you have no reason to question the validity of the information you are receiving from them. If you call your insurance agent and ask them for the lienholder information for your GMAC/Wells Fargo/etc lien (home or auto) you will be provided with their name, but the mailing address will be a PO Box at one of Balboa's 3 main tracking locations (Moon Township/Coreaopolis, PA, Dallas/Ft Worth, TX, or Phoenix/Chandler, AZ)
Tells me Boa is knowingly hiding Foreclosure information from Feds…
(Tools) needed to Decode the emails….
1. SOR = System of Record
2.Rembrandt/Tracksource = Insurance tracking systems
3.DTN = Document Tracking Number..
See more on Zero Hedge.
The reason why the whistleblower is stepping up:
It will be interesting what BofA CEO Brian Moynihan will say on this latest bombshell and whether he will pull a Dick Fuld (former Lehman CEO) an claim that he has no idea why any of this is happening.... There will be more emails dumped according to OperationsLeaks. Stay tuned.
Late update from OperationsLeaks tweet:
take a look
http://postimage.org/image/1e7iehffo/